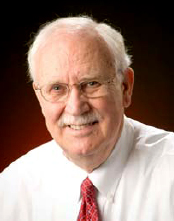 Harold Crocker has been in the real estate business in Kerrville since 1972. He has lived in Kerrville since January of 1967. He models his business after early mentors and friends, Carl Meek, Sr. and Tom Syfan. Honesty, enthusiasm and treating clients the way he would want to be treated have built the reputation of Crocker Real Estate. His professional affiliations include membership in the Kerrville Board of Realtors and Multiple Listing Service, the Texas Association of Realtors and the National Association of Realtors. Active in the community, Harold has served in various positions at the First United Methodist Church, the Board of Habitat for Humanity, the Advisory Board of the Salvation Army, the Kerr Area Chamber Board and he is an active member of the Kerrville Rotary Club. Prior to entering the real estate profession, he was the business manager of Schreiner University. He is married to Robbie Crocker and they have 4 grown children.

Email: hcrocker@me.com ~ Cell: 830.739.0911 ~ Office: 830.896.8688 TREC #0185364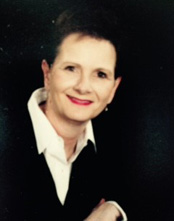 Robbie Crocker has lived in Kerrville since June of 1982. She has been associated with Crocker Real Estate since that time. Robbie is active in the church and community and has served as past president of Kerrville Junior Service Guild, Hill Country Charity Ball, and Salvation Army Women's Auxiliary. She is currently active as vice president of Special Opportunity Center and serves as a leader in Bible Study Fellowship. She is married to Harold Crocker and they have four grown children.
Email: rcrocker@ktc.com ~ Cell: 830.459.0616 ~ Office: 830.896.8688